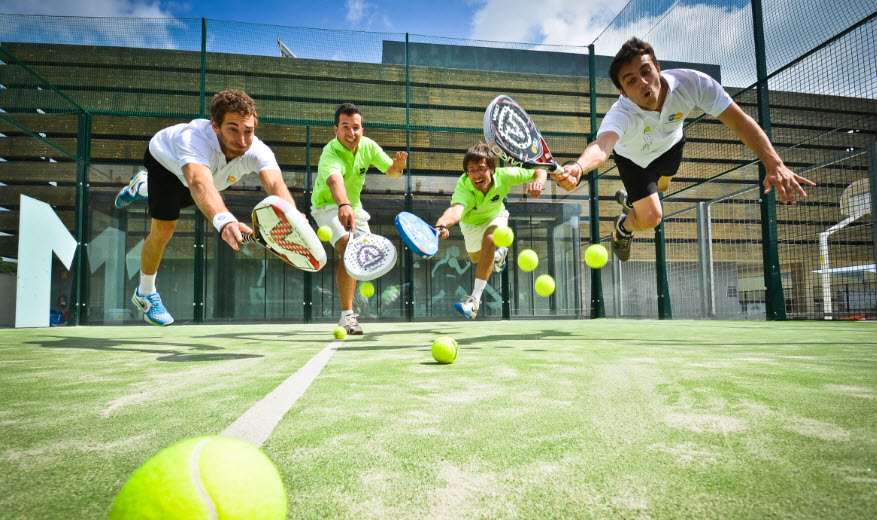 At first glance, you might think that due to the simplicity of PADEL and the high fun factor, current tennis players suddenly switch over to Padel.
We can reassure you that after 25 years of development in Spain this has not happened.
Tennis players and Tennis coaches
As a rule, tennis coaches and players with a good level remain and those who want to diversify their abilities or may not be able to continue with tennis for different reasons will find in Padel the perfect alternative to keep playing even with people who are not familiarized with tennis. This sport makes all this possible.
At this point also highlighting that former tennis coaches and players (professional or not professional) have significant advantages, as they can handle the racket much better than others and usually develop very fast to very good Padel players. In the end, they end up dominating both: Tennis and Padel
The essential contribution of Padel in all tennis businesses is:
The tennis business is smartly expanding the target groups.
New people can join your business due to the fact that Padel is very easy to learn and people have fun from the beginning.

No need to have a tennis background to have fun with Padel.

You generate the option to keep the existing members longer (fewer dropouts) because you have now the option to offer an alternative.
Both target groups train in your club and there is no need to look elsewhere for the alternative. Your club has it.
This is a very interesting, innovative and attractive approach to keep your tennis business growing.
Consider also to convert a Tennis court with low attendance into 2 – 3 Padel Courts. (See pic below)
Remember the success factors that make Padel so popular over the last 25 years:
1. It is easy to play
2. High fun factor
3. Is physically not very demanding
4. Promotes highly the social relations
5. Suitable for all ages
6. It is low priced (4 people per game)
Padel is a proven concept that works and offers a good number of healthy options for your business. As a matter of fact, 2,5 Million people play Padel on 12.000 Padel Courts in Spain and now constantly growing in other parts of Europe.
Padel is an interesting tool for:
Tennis clubs, sport and leisure centers, hotels, resorts, golf clubs, standalone, Padel Clubs and Privates.
Note: The playing surface is only 20 x 10 m.
This sport is often identified by different names like:
Padel Tennis, Paddle Tennis, Paddle. Our preference is to simply call it: PADEL
The Padel Courts are often called: Padel tennis Court, Paddle tennis Court, Paddle Court, Platform Tennis Paddle, Platform Paddle Tennis. Our preference is to simply call it PADEL COURT.
Feel free to talk to us. We deliver and install Padel Courts for your business and very happy to help.