PADEL COURTS IN HIGH WIND ZONES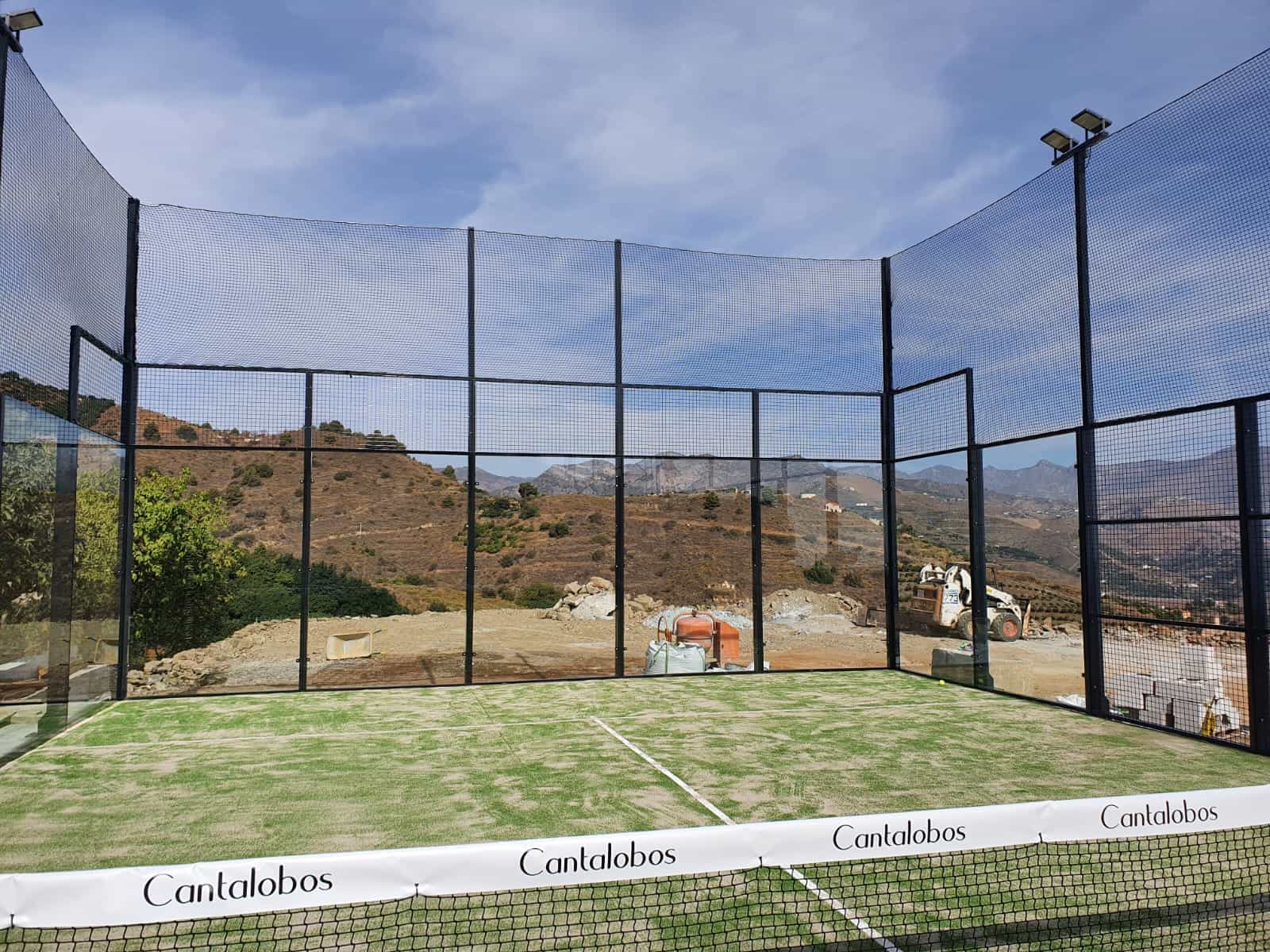 SAFETY stays on top of our priorities and our goal is choosing the right Court-Modell for your area and application. We do have Courts in the lower price range for Indoor use, but keep in mind that it does not offer the right structural strength for an installation in high wind zones. An indoor court can be considered for outdoor use, if you install it in a wind protected area. See the overview: see section OUTDOOR Padel Courts
As already explained in some other posts, the structural strength needs to be determined after a deep analysis of the wind conditions in the place of installation. This includes also the obstacles installed around the Padel Court, like walls, buildings and other constructions that will help to reduce and soften the impact of high winds on the Padel Court.
These 2 points need to be considered when taken a decision in order to avoid future structural damages on the Padel Court.
1) Windloads according to the local conditions.
Feel free to get a professional feed-back from a local structural engineer and find out what are the windloads to be considered for your project. We do also have options to find this out and to inform you in this regard.
2) The terrain category answers the question about the exposure in the place of installation. The exposure of a Padel Court installed close to the sea or in the middle of the field vs. installing the Padel Court in the middle of the city surrounded by buildings it is not the same. We will inform you about this during the process.
Considering the glass as the ONLY stable element, we would need to work on the steel structure and do the necessary to strengthen the Padel Court accordingly to the local requirements in order to safely stable the glass.
A weak steel construction with a very low amount of steel installed in the wrong place is a risk. Pay attention to the tube section when you compare quotes of different suppliers.
IMPORTANT NOTES:
Glass usually breaks because the steel structure does not manage to safely stabilise the glass.
Every Padel Court needs to be anchored on top of a reinforced concrete surface, in order to reach the max. stability for safety reasons.
Padel Courts installed on soft ground, like a tennis court, do not offer the needed structural strength to secure the stability and are not appropriate for a permanent installation.
Below you will see a couple of images of damaged Padel Courts by the wind or insufficient anchoring. This is consequence of underestimating the wind power.
We help you with the right choice based on our experience.
Just talk to us and we will help you enjoying Padel with safety.
Here some more posts of interest: