The term "light emissions" refers to the undesired spread of light, particularly artificial light, into the surrounding environment.
When a Padel facility is located too close to residential areas, complaints about the glaring light from the Padel court can arise quickly. This often becomes a reason for permit denials.
In this context, we offer a special LED floodlight that ensures the light remains precisely where it's needed – on the Padel court – and reduce considerably the risk of stray light.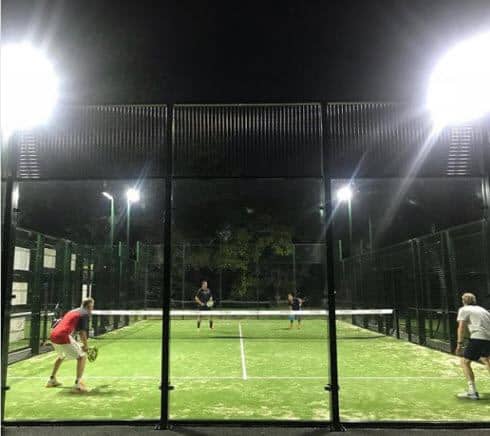 The advantages of this new SPECIAL LED floodlight are:
A narrow beam angle, ensuring that the light stays on the Padel court and minimizes the generation of stray light.
The ability to dim the LED light on the Padel court. This allows for flexible light control and effective reduction of light emissions when they are not required. This is not only environmentally friendly but can also lower operating costs and enhance user comfort.
We also recommend investing in Smart Lighting systems, which enable you to adjust lighting intensity as needed. These systems can be programmed to automatically reduce light intensity when it's not required or adapt to natural lighting conditions.
For price inquiries, please feel free to contact us.